Hi Burgers,
Even if you're busy getting ready to save the animals with the Internet, it's important to take a moment and catch up.
I'm going to Canada this weekend and am trying to quell my Seattle passive aggressiveness for some excessive friendliness.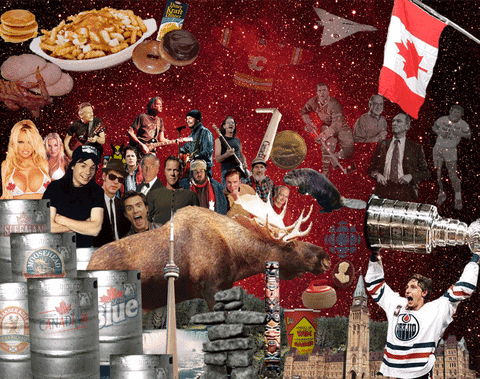 Canada is just like this, right?
What's new with you guys?
"Eating Some Carrot Cake, with Raspberries."


ani.s4
"Just got back from vacation, tired out."


tentoes2
"Oh Nothin'…Just Eatin' The Mornin' Paper."


violetd
"Still feeling dizzy from the IV sedation I had for my gastroscopy appointment last Thursday ^_^;"


angelandz
"Found a new song for the piano, and this is pretty much my progress on it right now."


DeathByCupcakes